Our mission
CRESS is an internationally renowned centre for Research in Epidemiology and Statistics.
Our mission is to study and understand population health and its determinants across the lifecourse (from conception to ageing), develop innovative methods, design and evaluate interventions to improve clinical practices and public health policies.
Our values

CRESS aims to create a dynamic and stimulating environment promoting:
Scientific excellence and innovation to meet public health challenges
Collaboration, because we believe in the power of collective intelligence
Interdisciplinarity to seize the opportunities offered by technological developments and develop new approaches
Robust, transparent, reproducible, open and sustainable research through a culture of evaluation and continuous improvement of our research practices
Research rooted in real life through strong links with society, patients, hospitals and public health stakeholders
Research that has a significant impact, influencing clinical practices, research practices and national and international healthcare policies.
Diversity, by attracting talents from a wide range of backgrounds and areas of expertise.
Training of future leaders in Epidemiology and Statistics to ensure the continuity and influence of CRESS.
Well-being and fulfilment of our members, essential factors in cohesion, creativity and quality of our research.
We are leaders in:

Obstetrical and perinatal epidemiology
Pediatric epidemiology
Childhood cancer epidemiology
Nutritional epidemiology (child, adult)
Epidemiology of early origins of health (DOHad)
Lifecourse epidemiology
Epidemiology of ageing and neurodegenerative diseases
Epidemiology of multimorbidity
Clinical epidemiology in rheumatic and musculoskeletal diseases
Environmental epidemiology
Biostatistics, artificial intelligence and machine learning
Interventional epidemiology
Therapeutic evaluation
Novel clinical trial designs
Causal inference methods
Trajectory analysis
Analysis of complex systems
Digital health
Personalized medicine
Evidence synthesis
Citizen Sciences
Research on Research
Open science
We optimize existing methods, develop innovative approaches, and adapt new methods to the field of health.
Our supervisory bodies
The CRESS is affiliated to 4 supervisory bodies: Université Paris Cité, Université Sorbonne Paris Nord, Inserm, and INRAe.
Direction
The CRESS is directed by Philippe Ravaud with the support of Stéphanie Chardon, general secretary.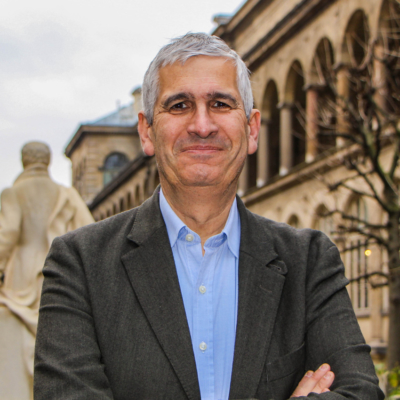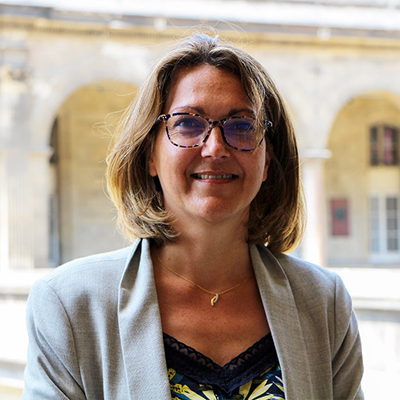 Teams
The CRESS is made up of 9 teams: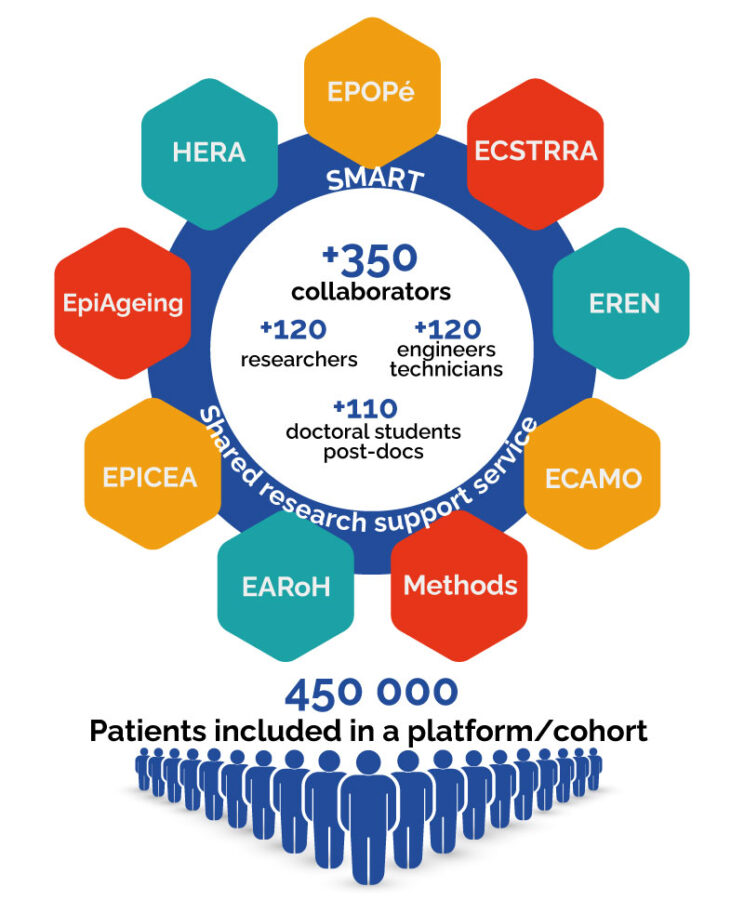 The CRESS is also the first center to have obtained an International Associated Laboratory (LIA) with an American university, Columbia University: LIA Columbia University / Inserm (Philippe Ravaud, Moïse Desvarieux)
The SMART platform (Shared Research Support Service)
The SMART, led by Stéphanie Chardon, general secretary, is structured around 4 axis:
Finance: Carine Suku
Human Resources: Sophie Pennec
IT: Soraya Aakki
Regulations and SNDS: Layla Vazifeh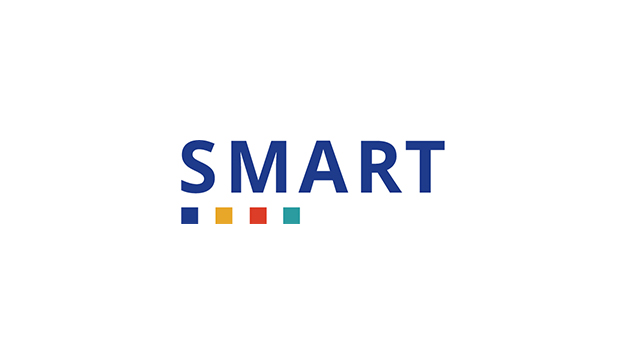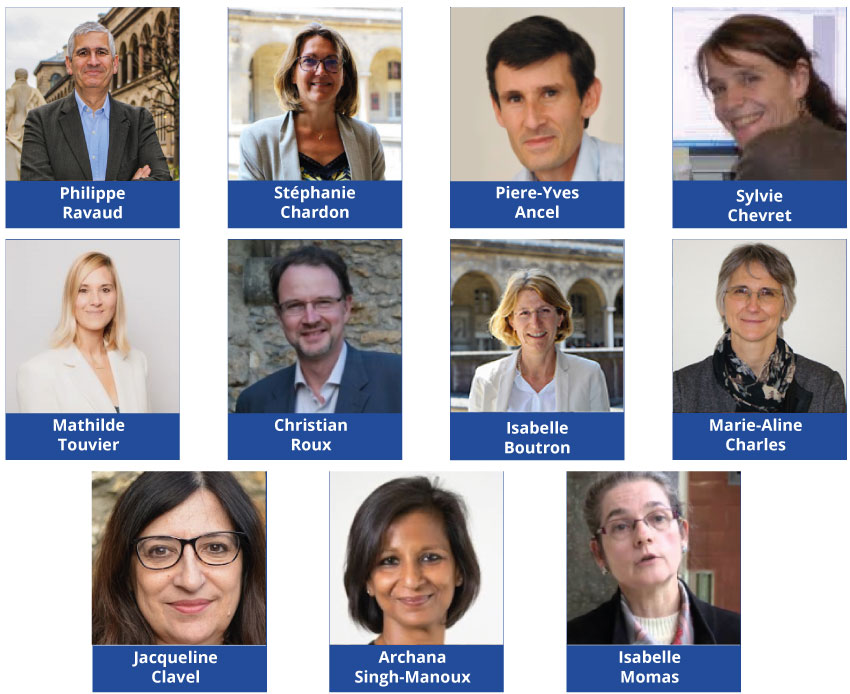 The Executive Committee (COMEX)
The Executive Committee is composed of the director, the general secretary and all the team leaders. It meets every month.
It ensures that the Centre operating rules are respected and decides on scientific orientations, the arrival of new teams, the creation or arrival of emerging teams, applications for positions and the use of budget from research institutions.
Piloting groups
Our strategy is supported by piloting groups led by a CRESS member appointed by the centre director for a renewable 2-year period.
The Centre Council
The Council is made up of the Executive Committee and elected staff representatives (tenured and non-tenured): engineers, technicians, administrative staff, researchers, and doctoral students. Elections are organised by the general secretary every 5 years. The Council has an advisory role on issues and decisions concerning the Centre's human, financial, material and property resources.
General Assembly
The General Assembly comprises all the Centre's staff. A meeting is organised by the director and the general secretary once a year.
The International Scientific Advisory Board (iSAB)
The iSAB is responsible for making suggestions for the Centre's overall scientific strategy. It meets every two years.
CRESS membership
New members of the CRESS are welcomed into the CRESS community; they sign the CRESS charter highlighting our values, good practices, rules of confidentiality, rights and duties.
Our history
The CRESS was created in 2014 at the instigation of Inserm to have a critical mass of research of excellence in Epidemiology and Statistics within the Community of Sorbonne Paris Cité universities.
Led by Professor Philippe Ravaud for 10 years, CRESS has experienced significant growth with the arrival of 2 teams in 2015 and 2 teams in 2019.
Renewed in 2019, the CRESS has 9 teams and more than 350 members. It depends on the Université Paris Cité. It is one of the largest labeled research centers dedicated to research in epidemiology and statistics in France.
Its national and international influence is the result of the excellent quality of its teams, its scientific production, the impact of its research and its involvement in research training for future talents in epidemiology and statistics.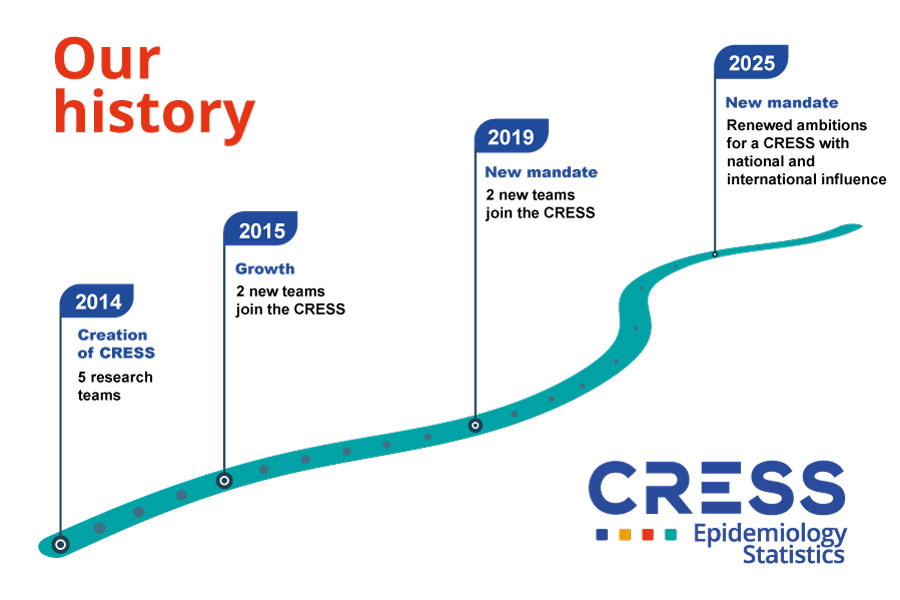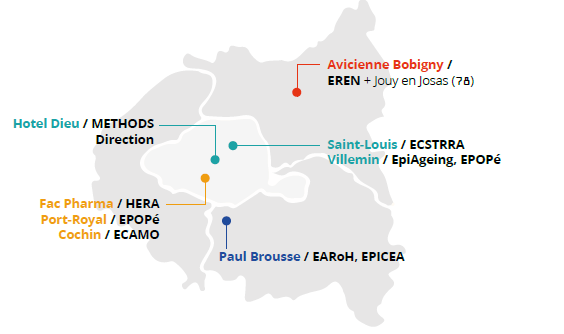 Locations
CRESS is headquartered at the Hôtel Dieu in central Paris, with teams located at various hospital and university sites.