Visiting fellows – Methods team
The Methods team regularly welcomes guest researchers from international teams.
Gro is a professor at the Norwegian Centre for eHealth Research. She has been working in the field of eHealth since 2009. She has a PhD in osteoporosis epidemiology (2000) and qualified as a doctor in 1994. She also teaches in the Department of Community Medicine at UiT, Norway's Arctic University.
Gro will remain with the Methods team until March 2024.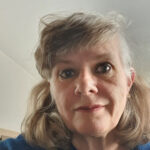 Dimitris Mavridis is Assistant Professor of Statistics at the Department of Primary Education, University of Ioannina, Greece. He has worked in various areas of statistics, including structural equation modelling and item response theory models (doctoral studies), forensic statistics (University of Edinburgh) and biostatistics (University of Ioannina).
Dimitris came several timesand has spent several months in the Methods team.
Jonathan Craig is Professor (Personal Chair) of Clinical Epidemiology at the University of Sydney's School of Public Health, Head of Clinical Research at the Centre for Kidney Research at the Children's Hospital at Westmead, Coordinating Editor of the Cochrane Collaboration's Cochrane Renal Group, and a non-executive Director of Kidney Health Australia.
Jonathan spent 3 months with the Methods team in 2017.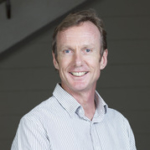 Julie spent 6 months with the Methods team in 2017.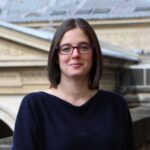 Kay Dickersin is a professor in the Department of Epidemiology at Johns Hopkins Bloomberg School of Public Health. She is also the director of Cochrane USA and the American satellite of the Cochrane group "Eyes and Vision".
Kay spent 3 months with the Methods team in 2016.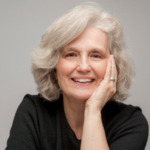 Joerg Meerpohl is co-director of Cochrane Germany.
He is also a member of the Steering Committee of GRADE and the Cochrane Steering Group.
Joerg spent 1 year with the Methods team in 2016.
Dr. David Moher is a senior scientist, clinical epidemiology program, Ottawa Hospital Research Institute. Dr. Moher is also an Associate Professor, School of Epidemiology and Public Health, Faculty of Medicine, University of Ottawa, where he holds a University Research Chair. Dr. Moher holds an MSc in epidemiology and PhD in clinical epidemiology and biostatistics.
David spent 3 months with the Methods team in 2016.
Jeremy Grimshaw received a MBChB from the University of Edinburgh, UK. His research focuses on the evaluation of interventions to disseminate and implement evidence-based practice. Jeremy is: a Senior Scientist in the Clinical Epidemiology Program, Ottawa Health Research Institute; a Full Professor in the Department of Medicine, University of Ottawa and a Tier 1 Canada Research Chair in Health Knowledge Transfer and Uptake.
Jeremy spent 5 months with the Methods team in 2014.